Welcome to FLORAE!
By using healthy products, your skin can only be more beautiful and your body stronger.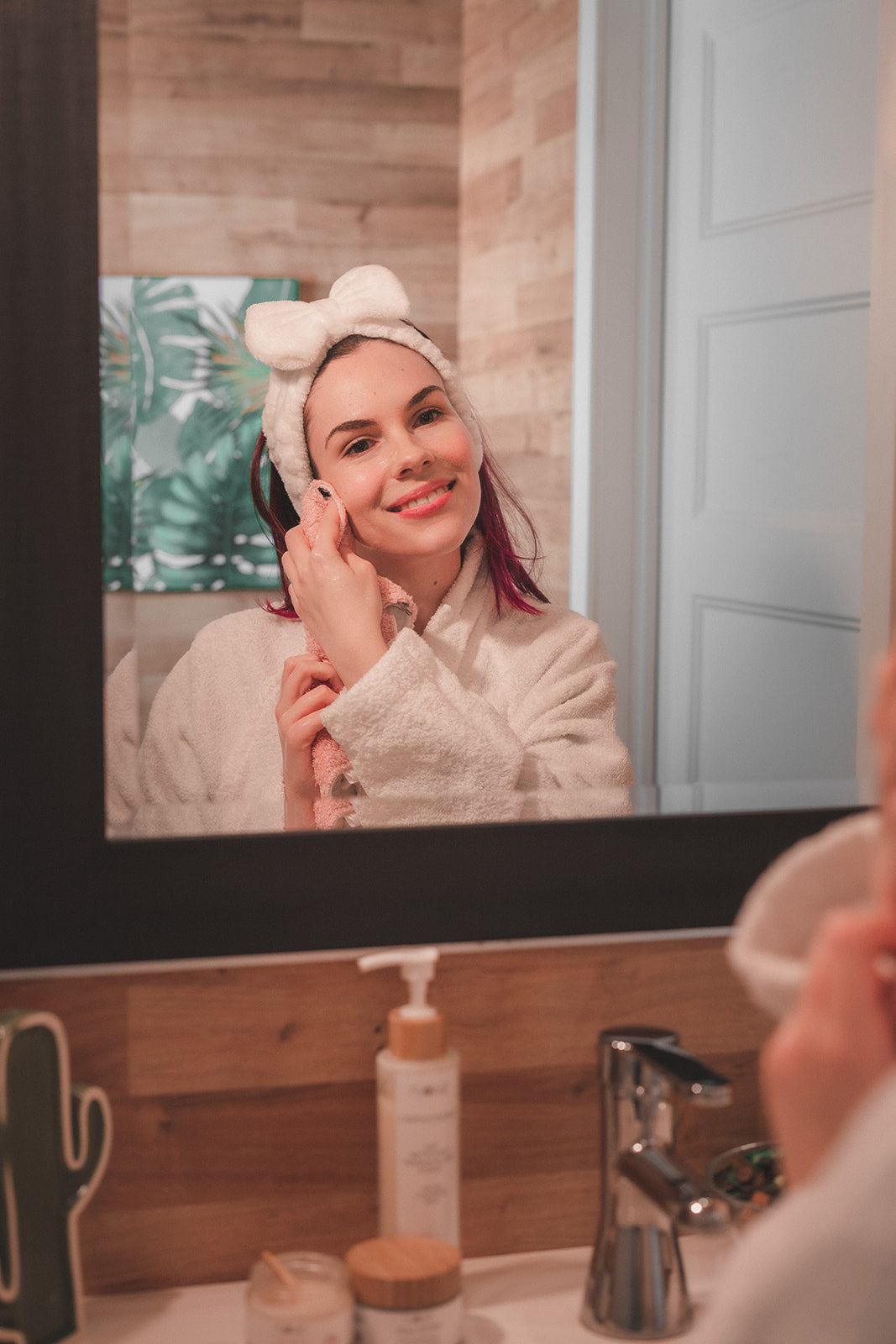 CLEAN BEAUTY
Florae is a cosmetics line based on natural origin ingredients, from organic farming. Wholesome ingredients from start to finish.


Why choose florae
FLORAE'S BIRTH
Florae was born from this intense need to evolve the field of cosmetics, paradoxically by returning to the source, favoring resources from the plant and mineral kingdom to take care of your skin.
Learn more
DISCOVER OUR NATURAL PRODUCTS
WHAT IS SLOW COSMETIC
Healthy cosmetics

Cosmetics must be formulated and applied in compliance with the
human, plant and animal health. It is designed with respect for living organisms and their life cycle without causing toxicity in the short or long term. It takes care not to disturb the physiological functions of the body.
​
It excludes animal testing, as well as any animal exploitation causing suffering or death.

Discover us

Smart cosmetics

Cosmetics must respond adequately to the real needs of the skin. Cleansing, moisturizing and protecting the skin are fundamental needs and cosmetics must respond to them with sensible products or gestures. For this, cosmetics must use simple formulas based on noble ingredients from bioavailable resources.

Effective, cosmetics must promote beneficial active ingredients for the skin without wishing to claim exclusivity. Inert, inactive or unnecessarily transformed ingredients must be avoided, as well as any ingredient likely to improve the health of the skin to the detriment of the health of the rest of the body or mind.

It invites us to consume less but better, while encouraging us to come into direct contact with nature without trying to recreate it artificially.

Learn more

Ecological cosmetics

​Cosmetics must be formulated and used with respect for the environment.​ The least processed natural and organic ingredients must be favored in the formulas, excluding any ingredient from synthetic chemistry, petrochemistry, mining animal causing death, as well as any ingredient potentially polluting the environment.
​
Cosmetics must strive to minimize their ecological impact in all spheres of their design and use. Short cycles, exchanges at the local level and zero waste must be privileged.

Discover our instructions

Reasonable cosmetics

Cosmetics must not make false promises that are impossible to keep given the nature of a product or a cosmetic procedure. It prohibits greenwashing, manipulation, and any form of retouching or concealment aimed at misleading its interlocutors.

It is sold and bought at a fair price, which reflects the actual quality of its formulation or of its service. It promotes ancestral and traditional know-how while respecting ethics. In its development, it ensures the improvement of the standard of living of all actors in the production chain. It trusts ingredients from Nature or human talent, without wishing to claim exclusivity (biopiracy).

Resolutely positive and non-anxiogenic, it recognizes the need for pleasure felt by Man as a quality and invites him to cultivate it in a simple way. It encourages the adoption of natural alternatives, beneficial for the body and beauty as much as for the mind.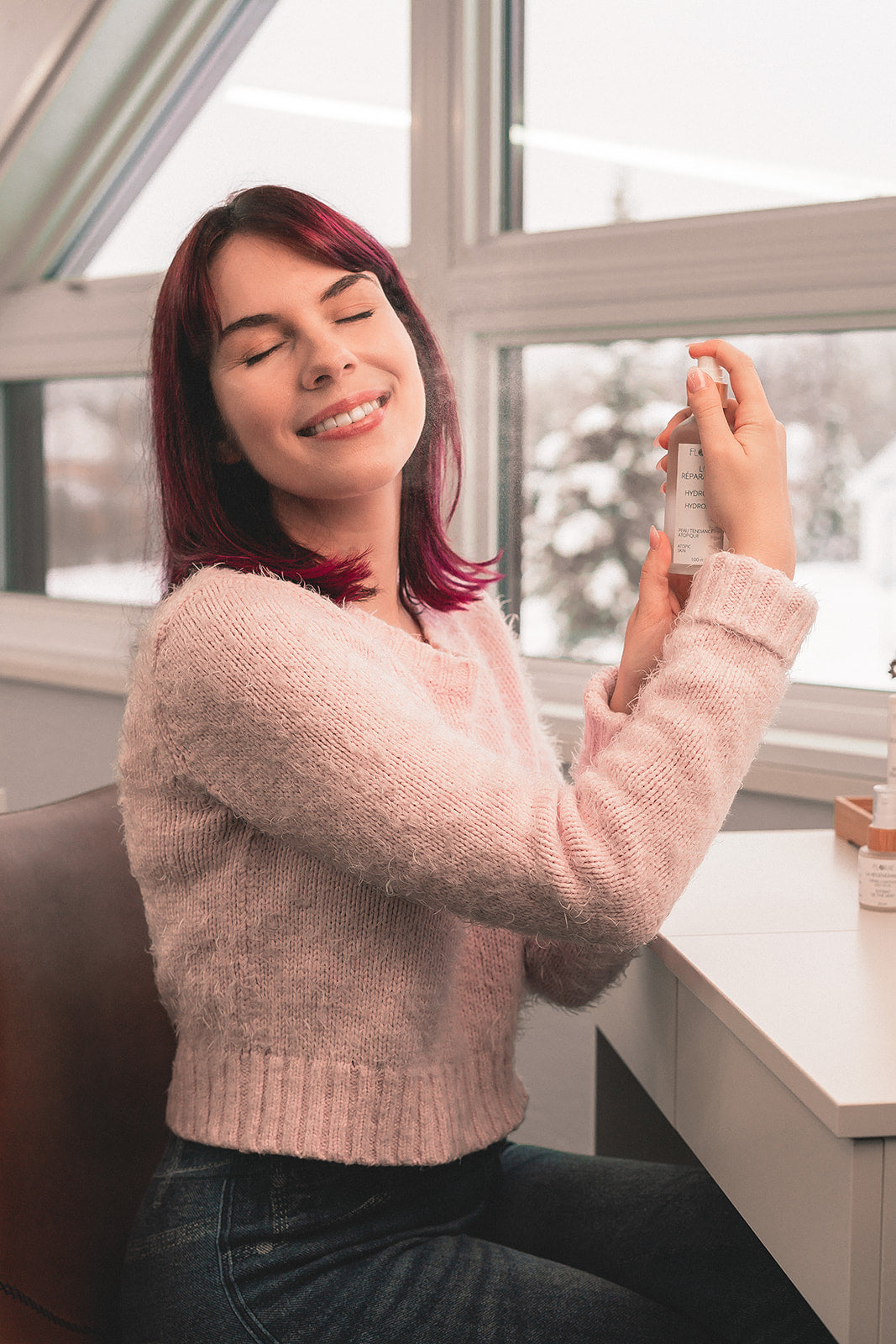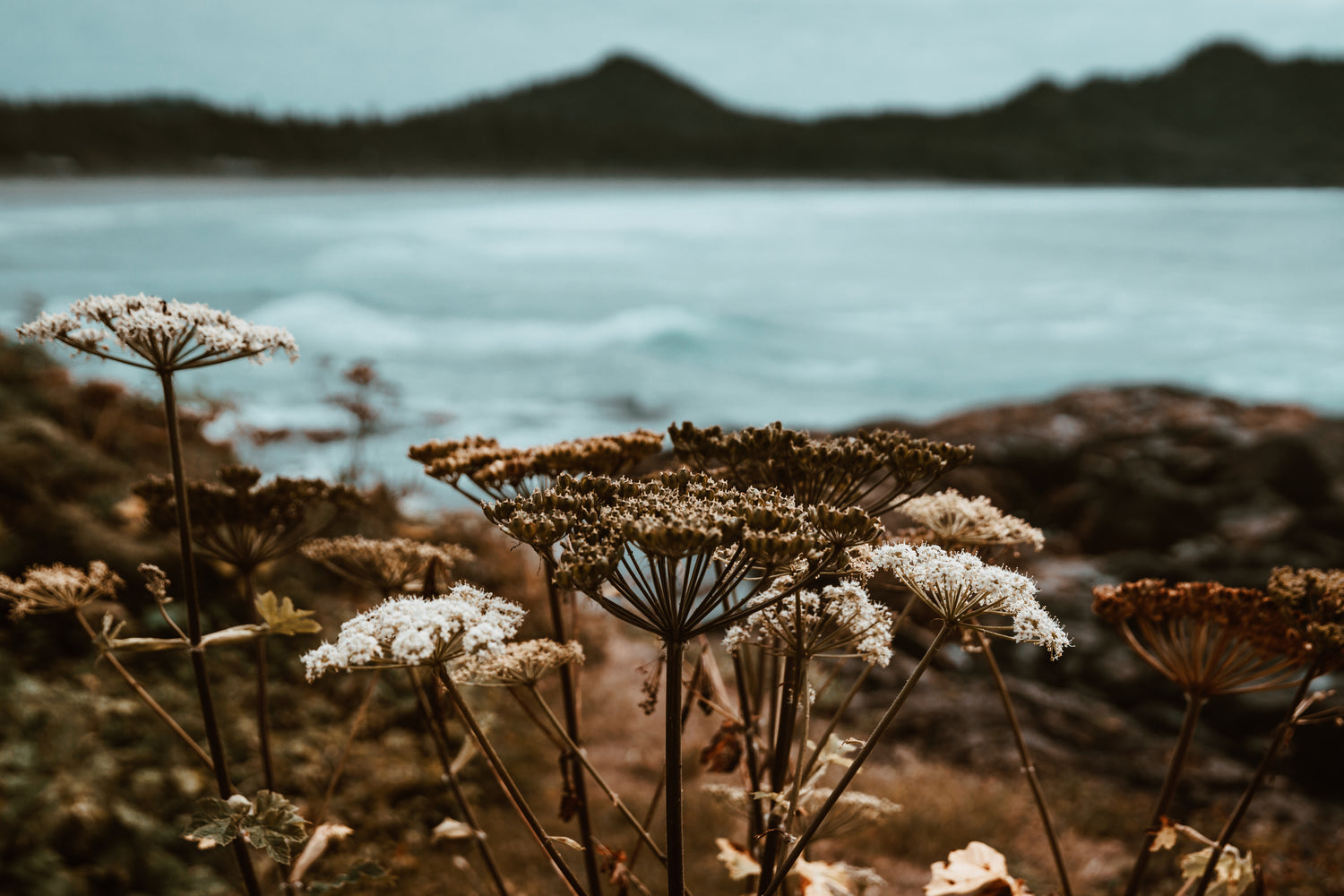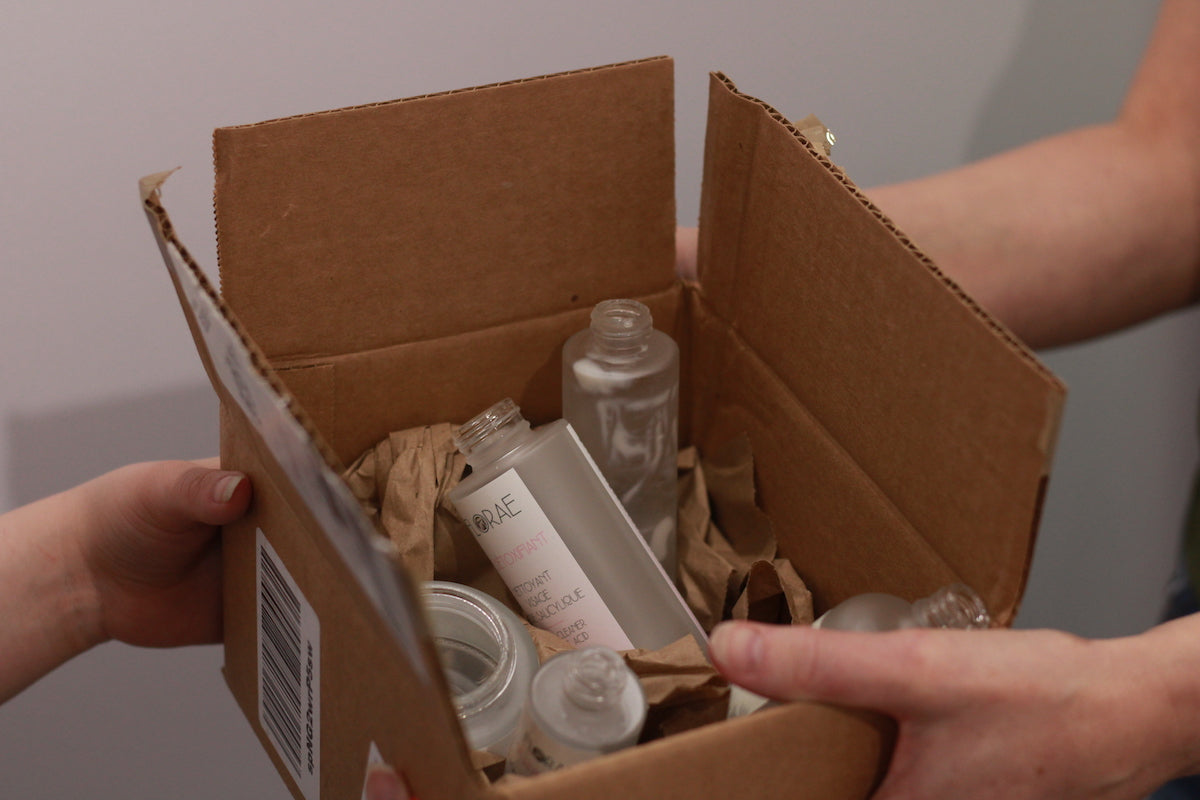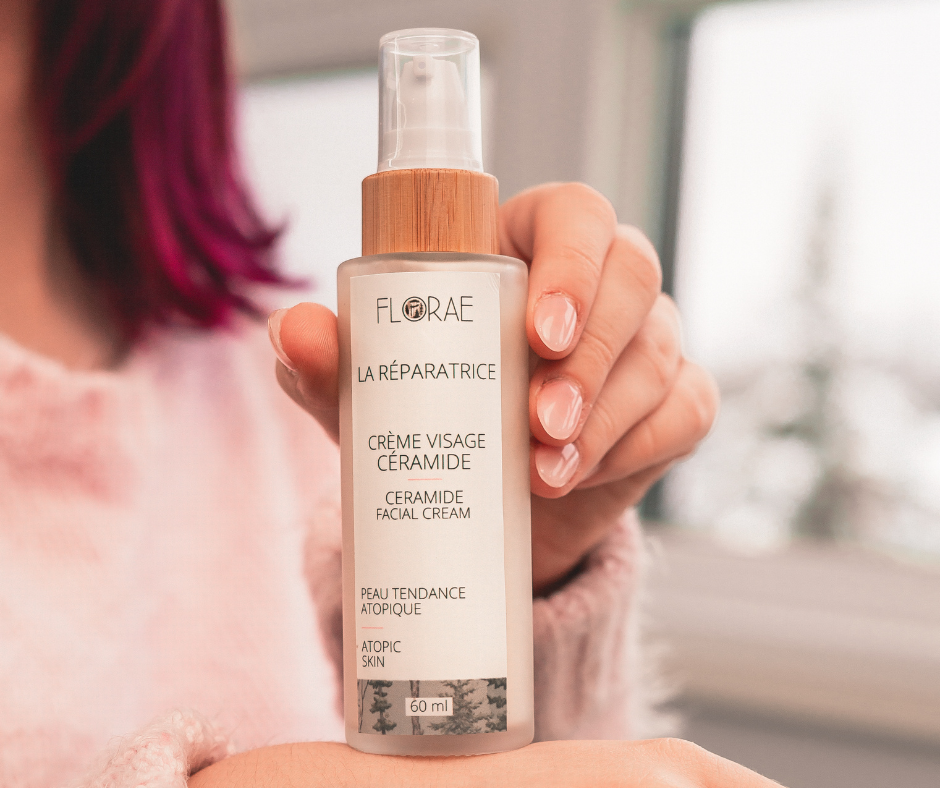 Our testimonials



I received this make-up remover cleanser as a gift and I love it! I tried several and I always had reactions: red eyes, itchy eyes and that for 2 or 3 days. With this one, no reaction !!! How wonderful to be able to put on makeup without suffering afterwards! I am really happy !

Audrey, Deschambault
I tried the glow mask and loved it. It is part of my beauty routine once a week. I really like the feel on the skin, the smell and the fact that it comes off well without mess. In addition, I find the small bamboo container so cute and above all very practical! Happy with this discovery!

Jessica, Granby
My teenage daughter and I love the face mask. Mine is a cocktail of active ingredients for mature skin and my daughter is the anti-blackhead one.

Nancy, Lévis
La Purifiante cream is really effective for my dry skin in winter. In addition I know that everything has been carefully thought out so that it is really natural, unlike many companies who claim it and yet add a bunch of chemicals through so-called natural products. In addition, these products smell good and are soft.

Élyse, Sherbrooke
I've been a big fan since the very beginning! Hyaluronic acid serum, dark circle cream, chamomile hydrosol and face cream are just a few of the many products I have. There is clearly the "before" Florae products and now!!! Katia listens to our needs. A real discovery and revelation.

Maylis, Weedon
I have been using these care products for 6 months, and my god is superb! Good quality, which smells good and natural, local (always a plus!) and not too expensive. 3 weeks ago I started acne products (thanks to the N95 masks...) and I already see a difference. Try it and you won't be disappointed!

Isabella, Wotton
I started by buying the eye cream, I liked it so much that I went back the next day to buy the collagen rejuvenating face cream. Thank you very much for the good Florae products.


Carole, St-Marc-des-Carrières
I buy the caffeine eye contour cream anti-puffiness and concealer. It works wonders, it has a nice sweet smell and a perfect texture that applies well. I recommend these products without hesitation.

Sandra, St-Ubalde
I appreciate knowing that the ingredients of the products are carefully selected. I feel confident choosing these products.

Natacha, Boucherville
I love this cream! It revives my skin on all levels, leaving it hydrated, plump, silky but never greasy! My favorite ritual is to apply the cream on the skin moistened with the illuminating rose geranium hydrosol! This gesture leaves my skin soothed and full of hydration!

Geneviève, Dorval
After seeing a friend with better skin, she recommended Florae products to me. I also notice a positive change in my skin, I am 68 years old and it is important that my skin looks younger.

Rachel, St-Phillipe-de-Laprairie
What a great discovery that these products ..! In addition to being carefully prepared and packaged, their fragrance is exquisite. I particularly like the caffeine eye cream. I wish a beautiful continuity to this line!

Maryse, East Angus
I bought the collagen face cream last December, La Rejeunissante. Having more dry and sensitive skin in winter, this cream is pure pleasure for my skin. I recommend it!!

Karine, Sherbrooke
I started using chamomile hydrosol to counter the redness of my face because I have hyper-sensitive skin, it's a real benefit. Believe me it's a must try!!!

Paulette, St-Étienne de Bolton
I bought the Rejuvenating in a Salon, then I totally fell in love.. I recommend it...

Guylaine, Sherbrooke
I was having trouble getting rid of my bags under my eyes, I tried other products but none were effective except the caffeine eye cream from Florae, not only does it work but it acts quickly. It's a relief to have found a product for my dark circles.

Tania, Sherbrooke
Very good products! I use the products for acne prone skin and they really work. I recommend them to you.

Andréanne, Québec
I bought the Crème Réparatrice and the Hydrolat le Réparateur, because I had contact dermatitis on my face. Wow, my skin returned to normal after only one month and to calm the itching attacks, the chamomile hydrosol is magic!

Mary, Montreal
I really like this product, by putting it on the skin of my face, my skin feels smooth. Feeling of freshness and refreshing smell.

Lise, St-Marc-des-Carrières
La réparatrice cream is light and soft, it works wonderfully for my sensitive and rosacea-prone skin. This cream penetrates in the blink of an eye and leaves no trace or odor. wow! Rare on the market.

Maryse, East Angus
I recently had the opportunity to try Florae products. I am so satisfied with the results! The moisturizing face cream is so soft, it penetrates my skin directly for a very smooth and hydrated texture. The 2 hyaluronic acid serum is also amazing: I almost instantly noticed fewer wrinkles and clearer, firmer skin after just a few applications. I 100% recommend these products to anyone looking for a complete beauty routine. The products are excellent, and the prices are very low for top quality!

Lucinda, La Prairie
I discovered Florae Cosmétiques in November 2022 during the Salon de la femme de Québec. Very nice discovery! A great company from here with quality and natural products. I am currently using L'illuminatrice eye cream and I love it. Its rich texture makes application very pleasant, provides a comfortable sensation and the eye contour is well hydrated. I will definitely try other products.

Karine, Lévis
I have tried many acne products and cleansers without ever really seeing any improvement but since I started using LE PURIFIANT Cleansing Gel and LA PURIFIANT Face Cream my skin has improved a lot!! I highly recommend!

Sandrina, St-Ubalde
Discovering the Florae cosmetics brand was a very good experience, I use two products, the eye contour cream and the collagen face cream. My skin has changed a lot, it is more beautiful and healthier. The absorption and texture of the products are excellent, the smell is very pleasant and Katia imprints all her passion in her products. THANKS!

Claudia

Claudia, Sherbrooke
Quels beaux produits ! Depuis que j'utilise la crème La Réparatrice et la crème L'Illuminatrice, ma peau est lumineuse et bien hydratée. Je suis très satisfaite.

Author